What
Will You Receive?
Everything you will need to become the man women choose from the crowd and want a relationship with.

And a little over a year ago, Rob Judge and I held a private seminar in Rob's house in Scottsdale Arizona. We invited 10 of our best students, who paid us over $1000 each to be there in person.

And over the course of two days, we handed these students every step of the Scrambler, every chess move, every subtle thing you can do to have a woman chasing you for sex and relationships.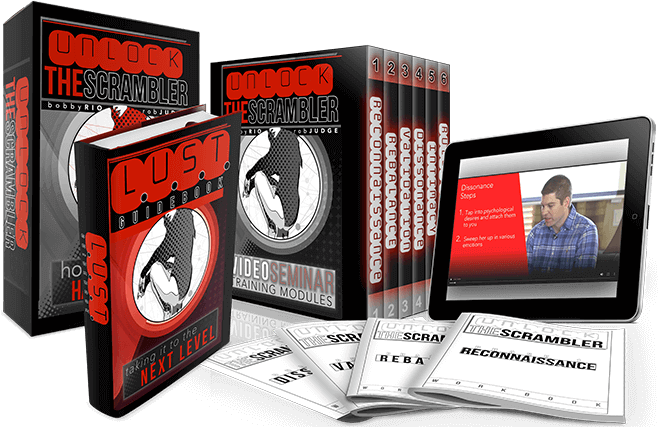 And we turned it into a home study course where you'll get full access to the entire seminar, the workbooks, the strategy guides, and have everything you need to put the Scrambler into use, and start seeing the same amazing results the guys at the seminar have experienced.

You'll get over 10 hours of HD footage from the seminar, after watching it just once, you'll be an expert on using the Scrambler to find a wife, girlfriend, or just some casual fun with a female friend, co-worker, or even the girl who serves you coffee at Starbucks, its your call.

Begin to see the change in the way women respond to you today.
Free Gift #1
The 66 Sexual Trigger Words Report
Rob and I wanted to give you something that would make the Scrambler even more powerful, something that would make it impossible for a woman to resist you.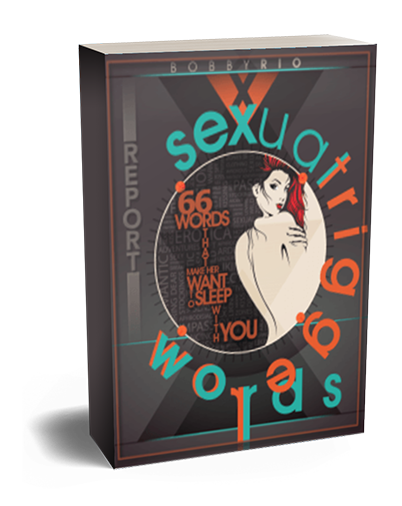 So you're going to get a report containing 66 sexual trigger words, and explanations of how to use each of them in the correct way so they really are like a switch that instantly turns a girl on.
All 66 Trigger Words (with examples of how to use them)
Exactly how to naturally slip them into a conversation
The six types of words and when to use each one
How to combine certain words and phrases together for even faster results
This 64 page report includes the exact words, and everything we've learned about using them in every day conversation to spark intense sexual desire.
And today, it is our gift to you...absolutely free.
Free Gift #2
Invisible Escalation
The first bonus, is a video called Invisible Escalation.

In this video you'll learn how to spark intense chemistry and tension with a woman, completely under the radar, so that she begins feeling attraction to you, but doesn't know why.

This is perfect for a female friend or co-worker because when she becomes attracted to you she thinks it was her idea.

What you'll love about the method in this video is that you really can't get rejected because you're never overtly making a move, you're just using a series of "invisible" moves that get her imagining being with you.

Proven tips like: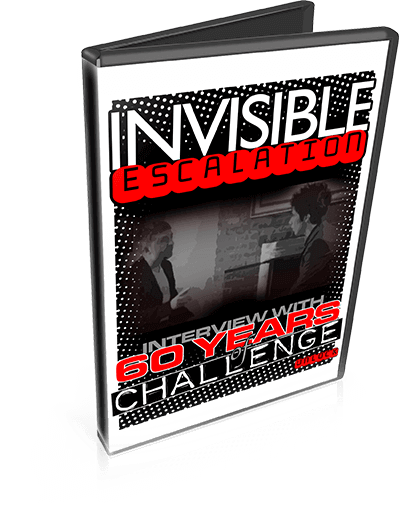 The right mindset for taking things to the next level
Small physical gestures that slowly make your move
How to spark that elusive "vibe" that makes going for the kiss easy
How to solidify the attraction the two of you feel (even if you can't get the kiss)
And much more
Free Gift #3
She's Sending You Signals Manual
You're going to get our "She's Sending You Signals report." Discover every hidden signal she's sending to the point you can actually read her mind and know exactly what she's thinking.

This report shows you how to decode even the most hard-to-read girl. Never miss an opportunity to make your move. Never feel confused or frustrated because you can't read her signals.

Discover things like: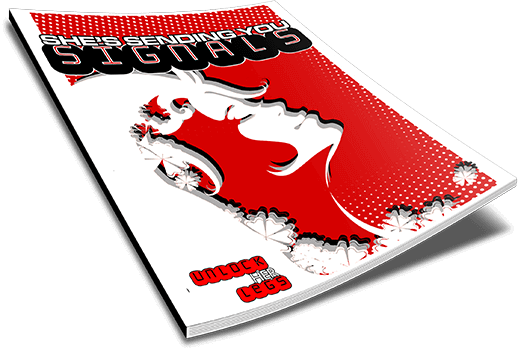 A simple move that lets you know if she's ready to be kissed
How to "read between the lines" of her text messages
7 signs that most men miss (that let you know its time to move on)
How to know the difference between 'not interested' and 'playing hard to get'
And much much more
Free Gift #4
12 Conversation Topics That Have Her Fall in Love
You'll also get 12 "Conversation Topics" to insert into your conversation that create a love loop in her mind and have her go home later that night and think, "Wow. I think I'm falling in love with him."

You'll learn all 12 topics, exactly why they work and how to effortlessly slip them into conversation.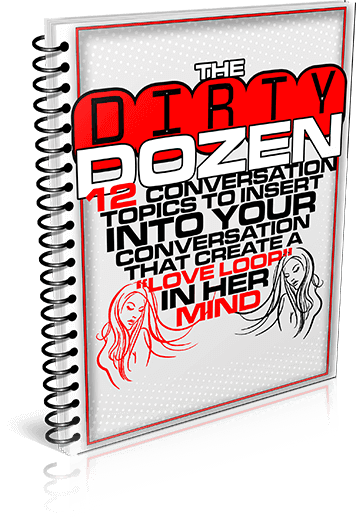 Never run out of things to talk about on a date
Always guide the conversation toward something that sparks her interest
Avoid awkward silences or coming across 'boring'
Appear interesting and intriguing by slipping these 12 topics into any conversation
How to naturally introduce them into a conversation
And much more
You'll get these special bonuses 100% free when you order today.

So go ahead and claim your copy of Unlock the Scrambler System and Seminar Recordings

But before you do, I want to reassure you…

You will experience the ultimate satisfaction of being with a woman you are truly attracted to, or I will insist that we give you your money back.

When I created this program I had only one goal in mind…

I wanted YOU to have an affordable program that would allow you to experience the same amazing results that changed my life.